Third Grave Dead Ahead
Series: Charley Davidson #3
Publisher: St. Martin's Press
Reason chosen:


Because I cannot give up this series.
Grim reaper extraordinaire. Whatever. Charley Davidson is back And she's drinking copious amounts of caffeine to stay awake because, every time she closes her eyes, she sees him: Reyes Farrow, the parthuman, part-supermodel son of Satan. Yes, she did imprison him for all eternity, but come on. How is she supposed to solve a missing persons case, deal with an ego-driven doctor, calm her curmudgeonly dad, and take on a motorcycle gang hellbent on murder when the devil's son just won't give up?
Review:


Holy baby jesus. Emotional whirl-wind? Yes. Did I cry? You bet your bottom dollar, and the one on top of that because it happened a few times. Lets just say at one point I freaked out. Ok…at two points I freaked out. Then I cried some. They I was happy. Then I was mad, then I wanted to slap some characters right up in their faces. Then I was sad and happy all over again. Man…it was like sitting back and reflecting on the drama that was prom night the day after. And of course I was completely stupid about reading this book. I finished it around 11pm and then tried to go to sleep. But, really…was sleep granted to me? Absolutely not. Not today. Denied. Sorry. Bon voyage…or not. But that's ok. Cause now I have until October to get my emotions into check. "You better check yourself before you wreck yourself." Where was that budding piece of wisdom hidden before I started this series? Now I am just flabbergasted. This book was by far the best so far. So many things happen, so many life changing events for Charley, and like the previous books in the series you flip the last page and think "Well hot dang. What happens next?" But like I said before. Thankfully, I have a couple of weeks to get my emotions down before the next book comes out. I was like that Volcano that erupted not that long ago and many planes were delayed and what not. This book was just crazy good. And…there are new characters! I look forward to seeing them more in the next book, and of course I look forward to all the good ones returning, because there is no way I will not be reading the next one in the series. I am officially addicted and this book almost blew my mind. The characters are hilarious, the situations that she gets herself into are both hilarious and action packed. And then of course there are the chapter title quotes like, "If at first you don't succeed…skydiving is NOT for you." Or, "Time to make today my B****", and, of course, "Lead my not into temptation. I can find it myself." And then one of my favourites: "

I know karate, and like two other Japanese words".

The hilarity of the character just keeps going throughout the series and I'm absolutely sure I look like an idiot when I laugh out loud in public, but I truly don't care. This book, and this series, is 100% awesome.
Good:


Charley: The comedy act as always. Although sometimes I do actual question her sanity. I mean the little girl with the knife had me going for a while. But, all and all, the best Reaper I've ever come across.
Reyes: Hot as friggin ever. And this time he is SUPER angry. I love it. But, this time he has also made me a little mad. He is the son of Satan after all…probably in his job description.
Garrett: I absolutely love you. You are like my hero. And I wish I could have been there when she threw your phone in the pond just to see how cute your face got. Not to mention I wanted to be there when you opened your door shirtless. *SWOON.
Donovan: You are going to be a pretty good aspect in the next couple of stories. Charley, charley you are going to have many-a-men on your hands my dear.
Uncle Umbie: I friggin love you too. The best detective every.
Cookie: You rock my socks off. Especially when you push crazy
on Charley after she pushes it on you.
Bad:


Nothing. Well I do have to question if she is ever going to tell us with the Bartender doesn't really like her.
Overall (Writing style, story line, and general):


Overall the novel was awesome. The multiple "cases" that Charley has throughout the novel (balancing both normal and supernatural) keep the book at a decent pace. The writing style is one to die for. I am constantly jealous because unless I sit back after writing the main story of a novel and think about an awesome one liner for every paragraph I will never write with the amount of humour Darynda Jones does. And the humour is what keeps the beat of the novel. Especially because you could be laughing one minute and crying the next with the way these novels go. With her mixture of characters, humour, and action Darynda Jones has a perfect compilation for a novel that definitely deserves to be on my favourites shelf.
Quotes:
Click here to see some of my favourite quotes
Previously in the Series:


Next In the Series:


Viewer Type Recommendation:
If you love a good adult paranormal romance, with a lot of action and humour this is for you.
If you liked this you'll probably love:


Yup.
Check out an audiobook clip here courtesy of Macmillan audio, and purchase the audiobook or others by Macmillan audio by clicking the link below: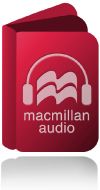 Click here to check out Garrett Swoops' 5 Things You Should Never Say to a Grim Reaper